HIRE LOCAL DRONE OPERATORS
Our local Bendigo Aerial team consists of highly skilled professionals specialised in aerial photography, drone aerial video and real estate photography. When our clients asked us to provide a commercial drone service, we were happy to oblige. Using drones as part of an integrated aerial service, we deliver more powerful content for your marketing needs than ever before! Bendigo Aerial provides a complete UAV service that includes aerial imagery, video production, social media marketing and photography. From drone hobby enthusiasts to commercial drone pilots, Bendigo Aerial will provide a unique perspective. See Drone Photography Pricing.
Bendigo Aerial holds a Remote Operator Certificate (ReOC) and all commercial pilots hold a Remote Pilot Licence (RePL).
Discover the Possibilities of Aerial Photography
Through our aerial services, you will have access to a library of images that were previously impossible to acquire. We offer an extraordinary array of shots ranging from dynamic flypasts to overhead bird's eye views and panoramic photos taken directly from above!
Real Estate Photography, Planning and Development

Corporate Videos for Product Launches and Advertising

Social Media, Engagement and Website Promotion

Indoor and Commercial Property Photography

Events and Sports Aerial Filming

Panoramas and 360 Aerial Photos

Aerial Photography for Tourism, Travel and Hotels

Scene Management, Public Safety and Digital Evidence

Emergency Services Police, Fire, Search and Rescue

2D Mapping, Asset Inspection and Construction Progress

Safety, Training and Development Programs

Professional Post Photo and Video Editing
Remote Pilot Licence #RePL

Remote Operator Certificate #ReOC

Aeronautical Radio Operator Certificate #AROC

Exemplar Global ISO Quality Auditors #ISO

Qualified Project Managers #PMI

SAFETY AND RISK MANAGEMENT
CONTENT FOR JUNIOR DRONE PILOTS
Young kids love to fly drones. As more junior drone pilots get into the sky, learning simple rules help form a solid foundation for their future flights. "Drone Adventure" and "Drone Safety Song" were created to help children learn how to fly their drones safely. Click below to read more information and download.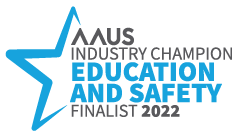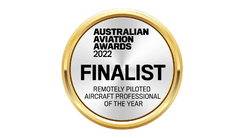 WE WORK WITH THE FOLLOWING COMPANIES






The sky's the limit when you're working with our team! With over 10 years of experience, we can tackle projects in a vast range of industries. From real estate, hotels, automobiles, maritime, mining, sports and tourism. We are also privileged to work with clients from Japan, Fiji, Thailand, Singapore and Malaysia.
This website uses machine learning AI for real-time personalisation, customer service, churn prediction and optimal user experience.