Drone Adventure by Bendigo Aerial
Flying drones can be exciting and a lot of fun, and even young kids can do it – as long as they know the fundamental drone safety rules, like keeping away from cars, roads, airports, and people, or not flying at night. That's why one dad decides to teach drone safety to his children, and the great drone adventure begins!
Drone Adventure is a Fun Children's Rhyming Book about Flying Drones Safely.
Children's Book for Drone Education and Young Drone Enthusiasts
Recommended for kids aged 5 to 12

Young kids who love to fly drones

Kids interested in new emerging technology

Ideal for a bed time story, the classroom or library

A gift to a young kid who is interested in drones

Families who love to fly drones as a family activity

Parents who own drones and want to teach their kids drone rules
Written and published by Bendigo Aerial, a commercial drone operator on a mission to share their passion with young kids, this fun and educational rhyming book for children is suitable both for parents to read with their kids, and for schools and teachers to offer something new and different to their students while teaching them about upcoming technologies. Easy to read and understand, and plenty of images included!
Drone Adventure
"Drone Adventure" is a simple but effective book to help kids understand basic drone safety rules.
Written by a commercial drone operator on a mission to share their passion with young kids.
HOW TO PURCHASE BOOK
BUY – DRONE ADVENTURE
The book can be purchased from Amazon and all good bookstores. The recommended retail price is under AUD 15.00. * This can vary depending on the country of purchase, taxes, availability and printing. The book is also distributed via IngramSpark to libraries and bookstores.
Buy from Amazon – Direct Worldwide Link
Australia – USA – UK – Japan – Canada – Denmark – France – Spain – Italy
ISBN: 9780645191905
KINDLE EBOOK
Unfortunately, the eBook is no longer available for free on Kindle Unlimited. For us to use other distributors outside of the Amazon ecosystem, we are unable to offer the book under the KDP select program. We have made the price as cheap as possible – under AUD 5.00.
Search "Drone Adventure" on all international Amazon Kindle and eBook stores.
ASIN: B0BBPR8L21 ISBN: 9780645191912
AUDIO BOOKS – NOW AVAILABLE
Experience the convenience and enjoyment of listening to "Drone Adventure" on the go? The audiobook format is now available from the following stores. Buy from Spotify | Buy from Google | Buy from Audible | Buy from Booktopia. And if you're a new customer at Audible, you can get the audiobook for free!
The book can also be searched and downloaded from Apple Books, Audiobooks, Anyplay, Bookmate, Hummingbird and more.
With the audiobook format, you can make the most of your time and enhance your reading experience. Plus, the audiobook is easy to download and access on your phone, tablet, or other device.
The recommended retail price is under AUD 5.00. The price can vary slightly depending on your location and taxes.
ISBN: 9780645191929
BOOK COVERS AND SAMPLE INNER IMAGE
Features of the Book
Easy to read rhyming children's book

Easy to understand safety rules

Introduces young kids to drone regulations

Beautiful hand drawn colour illustrations

Word search puzzle to help with keywords

Little surprise on each illustrated page

Drone colouring page
Book Information
Published By: Bendigo Aerial

Paperback ISBN: 9780645191905

eBook ISBN: 9780645191912

Audio ISBN: 9780645191929
Children's Book FAQ
How do I buy copies for my primary school or library?
Bendigo Aerial
Thank you for considering the educational book "Drone Adventure" for purchase. (1). You can purchase directly from Amazon or any good bookstore. (2). Alternatively contact us and we can order, invoice and deliver the books directly to your school or library anywhere in the world.
Can I buy Drone Adventure directly from you?
Bendigo Aerial
Yes – You can purchase copies of the children's book directly from Bendigo Aerial. Contact us with your details and we can organise payment, shipping and order requirements. We can also provide discounts for larger orders. We hope to offer a self-service option shortly from this website.
Customer Reviews
I couldn't find any books about things other than fairytales and princesses. When I saw Drone Adventures I eagerly downloaded and I am very happy to say that it's a great children's book for modern times!
An easy and clear instructional book about flying drones. It's a great book to give to your child to learn all about flying drones and what to be aware of.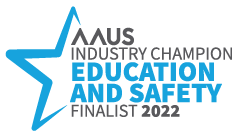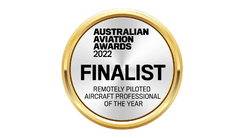 Drone safety rules and regulations vary from country to country. Please check with your local civil aviation authority for current safety rules. Always fly responsibly with a grown-up, parent or guardian.