Drone Safety Song for Kids
Did you know our brains hold information longer when it's sung in a melody? Songs are a fun way to learn new information. As more preschool and young kids get involved with technology and drones, this song will help them remember the fundamental rules about drone safety. I hope your kids find this song fun and educational while teaching them simple drone rules and safety. Please listen and share with your family and friends.
NEW 2022: To increase our commitment to accessibility, education and inclusion we have added American Sign Language Version – (ASL)
NEW 2023: Own a unique piece of digital art. Music NFT is now available on Opensea. Only 100 mints are available. Limited Edition.
Fun and Educational Children's Song to Teach Preschool and Primary Kids about Drone Safety Rules.
Free on Streaming Services
Ask Google: "Hey Google, play the Drone Safety Song for Kids"
Do you know a parent, school or teacher who would love to hear this song? Over 100,000+ people have streamed this song since its release. Please share the link.
Why a Children's Song?
I'm no expert in songwriting or even good at performing karaoke. I wrote this song to introduce basic drone rules in a catchy and fun tune so young kids can learn drone safety. As more junior pilots get into the sky, learning simple rules helps to form a solid foundation for their future flights in the sky. Listen free on all streaming services worldwide.
The new children's book is out now – Drone Adventure.
Music Information
Title: Drone Safety Song for Kids
Writer: Chris Mather
Produced and Sung: Ray Amir
Video Production: Bendigo Aerial
Graphics: Bendigo Aerial
Published By: Bendigo Aerial and CD Baby
Performing Rights AUS: APRA AMCOS
Performing Rights USA: BMI
UPC/EAN: 198000032104
Date Released: May 1st 2021
Copyrighted: © ℗ All Countries
Soon to be available in 5 languages.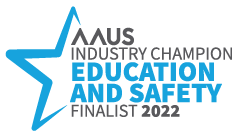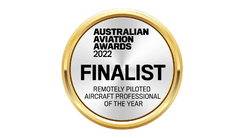 Drone safety rules and regulations vary from country to country. Please check with your local civil aviation authority for current safety rules. Always fly responsibly with a grown-up, parent or guardian.